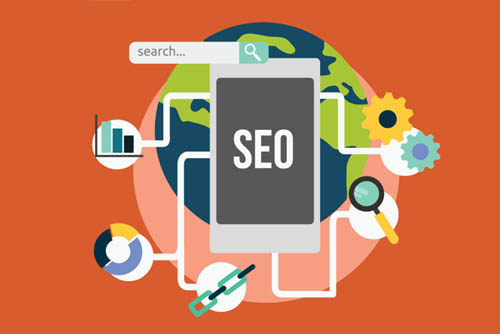 Search Engine Optimization (SEO) refers to the active practice of optimizing a website for amplifying the user traffic from popular search engines. This can be done by improving several of the crucial internal and external aspects of the website. Properly optimizing a website will require looking at many unique elements that are considered the key factors of SEO.
What Will you Learn?
We will offer you a complete understanding of the basics of SEO and the important website ranking factors.
Tips and tricks to generate traffic to any website.
Techniques to track and monitor the performance of websites.
Understand Link Building tips and the various types of link building.
Importance of good content and tips on writing quality content
By the end of the curriculum, you will have mastered the techniques to optimize any website for maximum ranking output.
Under our SEO training modules, you will learn about the basics of SEO and the tips to have a winning SEO strategy in order to improve traffic to websites. Sessions on the popular techniques used to improve search position, conversions, traffic, and sales will be provided. We will also guide you about keywords and their importance in formulating a successful SEO strategy. Sessions will be offered on finding the best keywords for websites and using them to improve the ranking of sites.
The SEO training course at Organize Technologies will also give you an in-depth knowledge of On Page and Off Page website optimization. On Page SEO refers to the aspects of a given web page that can influence its search engine rankings. Sessions will be offered on the important on-page factors like page content, URL, title tags, Meta description, and much more.
On the other hand, Off Page SEO refers to all the techniques that are used to increase the ranking of a website in the search engine result pages. Link building is just one of the off-page SEO techniques and sessions will be offered on link building and tips to improve website ranking with link building.
With proper training and exposure to digital marketing, the team of SEO professionals at Organize Technologies will make sure that you are well versed with the strategic approaches and techniques to rank a website better on a search engines results page. Why wait – join an SEO training course today and become a specialist in digital marketing and online web management.